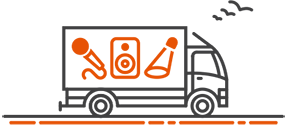 The M Stage offers a large stage area at a very economical cost.
It is designed to play to audiences of up to 1500 people, depending on the volume required. The M Stage is fully solar powered and will run from its internal batteries for up to 8 hours (even when there's no sun).
Like all our stages it is designed as a fast deploy stage and can be fully set up in under 1 hour from arrival on site to the band playing.
The M Stage is designed as a cost-effective alternative to traditionally built stages, all the sound and lighting equipment is built in which enables us to reduce set up times and increases reliability of the equipment. The stage is also very easy to brand.
There is a full LED lighting system installed, which brings focus and drama to a performance. We also use professional, modular PA for the highest quality sound, while still being able to tailor the system for the events needs.
All our stages come with £10,000,000 public liability insurance, full method statement, risk assessment, electrical and PUWER certification. We are used to working with local authorities and we come as standard with all the paperwork that is required.
Need more information? Check our frequently asked questions or contact us
Tech specs.
Full technical specifications can be found here for standard set up or here for gold set up
•PA system suitable for audiences of up to 1500 people.
•Fully controlled lighting rig
•32 channel digital sound desk with remote ipad control
•4 way monitor mix for performers to hear themselves
•Suitable for bands of up to 12 people
•Suitable for choirs of up to 30 people
•Full set up from 40 minutes
•Will run for 8 hours with no external power
•Comes with 1 engineer as standard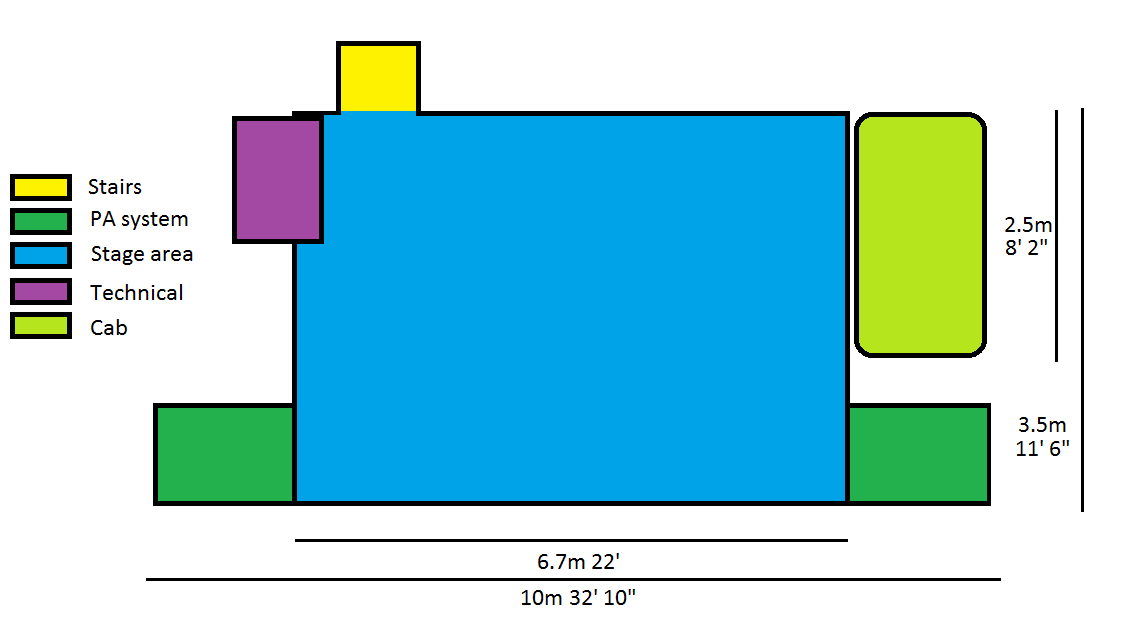 what's the
midi stage look like?
click here to visit our gallery page