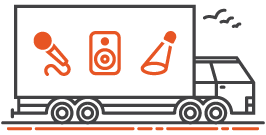 The Truck Stage is currently the largest member of our fleet and is, to our knowledge, the largest solar-powered mobile stage in the UK.
Larger than our other stages, it is designed to play to audiences of up to 8000 people, depending on the volume required. The Truck Stage is fully solar powered and will run from its internal batteries for up to 8 hours (even when there's no sun).
The Truck Stage is ideal for sites where the ground is not level as it can self level by up to 1 metre front to back or side to side. Like all our stages it is designed as a fast deploy stage and can be fully set up in under 2 hours from arrival on site to the band playing
The Truck Stage is designed as a cost-effective alternative to traditionally built stages, all the sound and lighting equipment is built in which enables us to reduce set up times and increases reliability of the equipment.
It is designed to operate in windspeeds of up to 60mph and does not need any external anchoring. The stage is also very easy to brand.
There is a full LED lighting system installed, which brings focus and drama to a performance. We also use professional, modular PA for the highest quality sound, while still being able to tailor the system for the events needs.
All our stages come with £10,000,000 public liability insurance, full method statement, risk assessment, electrical and PUWER certification. We are used to working with local authorities and we come as standard with all the paperwork that is required.
Need more information? Check our frequently asked questions or contact us
PA system suitable for audiences of up to 8000 people.
Fully controlled lighting rig
32 channel digital sound desk with remote ipad control
4 way monitor mix for performers to hear themselves
Suitable for bands of up to 16 people
Suitable for choirs of up to 40 people
Full set up from 60 minutes
Will run for 8 hours with no external power
Comes with 2 engineers as standard
diagram of the
truck stage: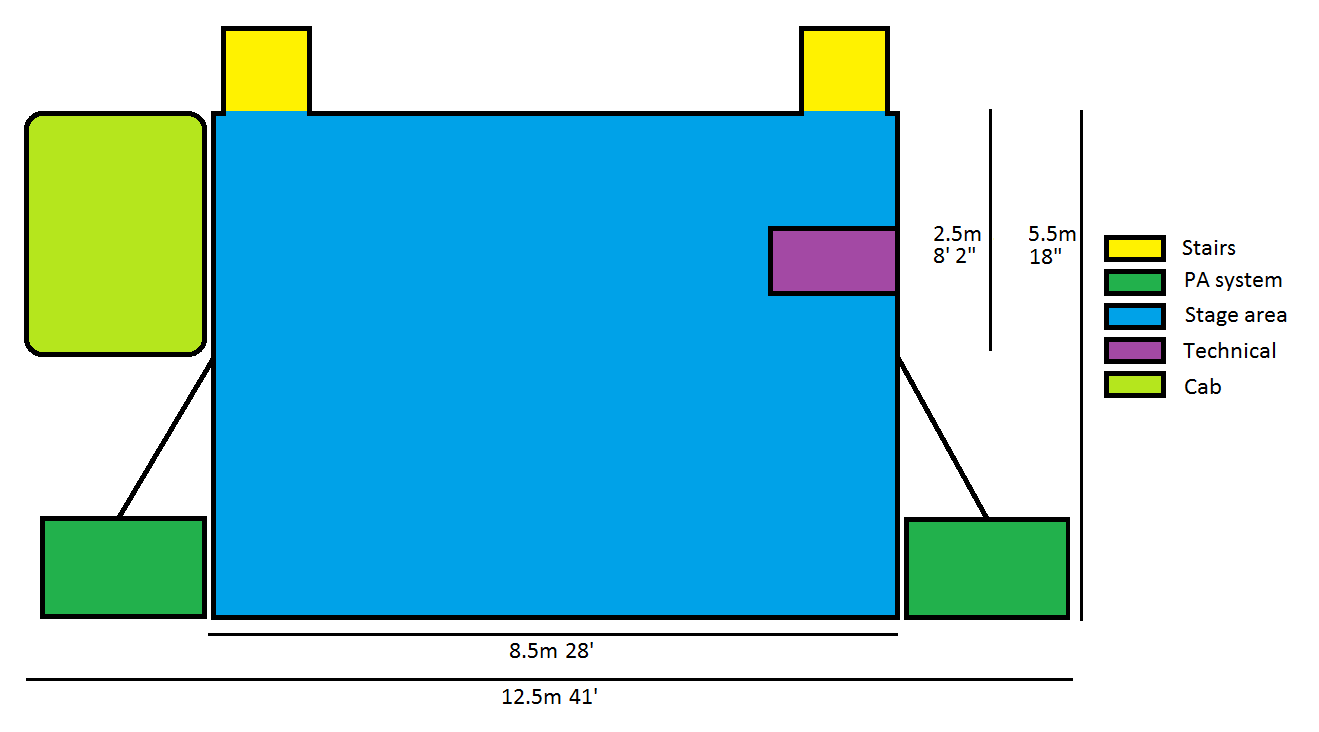 what's the
truck stage look like?
click here to visit our gallery page